Organizers
Dear Friends and Supporters of Article 9,

We are pleased to send you some information about the Global Article 9 Campaign to Abolish War's recent activities and related developments.
FOURTH GLOBAL CITIZENS ASSEMBLY TO ABOLISH NUCLEAR WEAPONS
On February 6-8, the 4th Global Citizens Assembly to Abolish Nuclear Weapons was held in Nagasaki, Japan.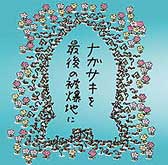 The event took place at what many consider to be a unique window of opportunity that started with the call for a "world free of nuclear weapons" by former Secretaries of State George P. Shultz and Henry Kissinger, former Secretary of Defense William S. Perry, and former Senator Sam Nunn, and has culminated with US President Obama's speech in Prague.
Trying to seize this current momentum, nuclear disarmament advocates met in Nagasaki to discuss strategies towards a Nuclear Weapons Convention and their expectations for the upcoming NPT Review Conference (in May, 2010) and to plan the future of the nuclear weapons abolition movement.
While many in established arms control, disarmament, and peace organizations have embraced Obama and the four horsemen's (as Shultz, Kissinger, Perry, and Nunn are often referred as in disarmament circles) approach with little critical reflection, others believe that supporting such methods may turn out to be counterproductive, since they fail to subscribe to a wider vision of global justice and remains what some consider a pragmatic strategy serving the interests of the military-industrial-academic complex to maintain US dominance.
The recent call by the four horsemen in the Wall Street Journal (January 19) for more spending on nuclear weapons and an increase in the large federal budget to maintain the US nuclear arsenal and infrastructure substantiate the skeptics' view that the US will continue to rely on nuclear weapons for its security.
In Nagasaki, several nuclear disarmament experts warned against this "anti-nuclear nuclearism" and, in the spirit of the Global Article 9 Campaign, urged the nuclear disarmament movement to address nuclear weapons abolition together with the interconnected issues of militarization, globalization, and the economy.
Indeed, nuclear disarmament should not be compensated by military buildup and rearmament - or in the words of US Vice President Joe Biden, "developing non-nuclear ways to accomplish that same objective". Instead of replacing the role played by nuclear weapons with missile defense shields, conventional warheads, and other conventional forces, nuclear disarmament should be part of the larger peace agenda.
In that regards, participants welcomed the adoption of the new German ruling coalition's policy agreement that commits to "prevent[ing] ... new arms races from being triggered [and] conventional arms being considered an alternative to renouncing nuclear potential," as well as advocates for "the removal of the remaining [the US] nuclear weapons from Germany."
In her remarks in Nagasaki, well-known US nuclear disarmament advocate Jacqueline Cabasso called on the participants to "build a movement that brings together the very diverse constituencies that make up the vast majority of the world's population that does not benefit from the permanent war system... [and] develop a universally applicable vision of 'human' security, centered on meeting the basic needs of individuals everywhere, to replace the outmoded, unsustainable and fundamentally undemocratic concept of 'national' security ensured through overwhelming military might."
Read the appeal adopted by participants at the Nagasaki Assembly
here
(English) and visit the Global Citizens Assembly to Abolish Nuclear Weapons' website here (Japanese only).

Read the full German Coalition agreement here.

Also, see the Western States Legal Foundation (WSLF) website where Jacqueline Cabasso's address will be posted shortly here.

JOINT CIVIL SOCIETY STATEMENT ON JAPANESE CONSTITUTIONAL AMENDMENT REFERENDUM LAW
A coalition of 32 Japanese civil society groups issued a joint statement on February 14, 2010 to call for the continued freeze and eventual abolition of the new referendum law, and are now calling for more signatories to join the statement. Former Prime Minister Abe's referendum bill to put in place the procedures for revision of the Constitution was railroaded through the Diet on 14 May 2007. In order to cool down the opposition from various directions the new legislation was put on ice for three years. The supposed implementation is on 18 May this year (2010) and civil society is working for the continued freeze and eventual repeal of this law.
There are a number of problems with this legislation, including vagueness about voting age; restrictive effects on freedom of expression especially for teachers, civil servants and the media; fairness of advertisement; and valid vote counts. If the legislation is implemented, it will pave the way to the LDP's revised version (of the constitution) that could facilitate Japan's involvement in armed conflict.
In August 2009 a new government was elected after half a century of LDP rule and a series of polls and surveys show that the majority of people do not wish for constitutional revision. What people want is the resolution of "life" related problems, and the referendum law does not allow fair reflection of people's views.
For this reason, a coalition of 32 Japanese civil society groups is now calling for the continued freeze and eventual abolition of this law. With 32 initial signatories, the statement was adopted on February 14 at a national gathering of the citizens' network against constitutional amendment. The statement and list of signatories will be submitted to Diet members on February 28, March 15, March 31 and April 15, and the final version will be made on April 30.

The full statement can be seen online here or as a pdf (Japanese only).

JAPANESE CIVIL SOCIETY MOVEMENT CALLS FOR IRAQ INQUIRY
Following precedents in the UK and the Netherlands, and seizing the momentum created by the change of administration, civil society in Japan is calling for an inquiry into the Iraq War.

Seven years ago, Koizumi's LDP administration open-handedly supported the US invasion, ignoring the fact that 80% of those polled showed their opposition to attacking Iraq. Japanese Self Defence Forces (SDF) were dispatched to carry out "humanitarian assistance" and provided medical services and water supplies from January 2004 to February 2009. Although Japan withdrew its ground forces from Iraq in July 2006, the Air SDF has continued airlifting US forces and strategic materials to and from Iraq. In a landmark ruling, the Nagoya High Court ruled that the mission of the SDF" constitute[d] a violation of Clause 1, Article 9 of the Constitution that bans the use of force."

Initiated by an eclectic group of peace advocates, the call for an inquiry into Japan's role in the Iraq War has been supported by eight Japanese NGOs including Japan International Volunteer Center (JVC), the Japan Iraq Medical Support Network (JIM-Net), Human Rights Now, Peace Boat, and YMCA Japan.

Key figure from the movement Iraq support volunteer Takato Nahoko believes that Japan has a responsibility as a 'pacifist' and democratic country to scrutinize the government's decision to get involved in war without public consent.

Likewise, Taniyama Hiroshi from JVC insists that "as citizens of a country that contributed to this war, we have responsibility" - both as perpetrators and as victims.

Since the inception of the movement, regional teams have been formed in Hokkaido, Ishikawa, Tokyo, Nagoya, Osaka, and Fukuoka to rally for the call, and new members continue to join.

On December 25, 2009, a letter was submitted to Prime Minister Hatoyama, Foreign Minister Okada and Defense Minister Kitazawa requesting the establishment of an independent inquiry committee to investigate Japan's role in the Iraq War.

Such a committee, the letter insisted, must be an independent third-party body and make the outcome of the inquiry public.

In late January 2010, fifty people, including politicians, journalists, NGO representatives, and one of the lawyers involved in the Nagoya lawsuit, attended a meeting at the House of Representatives. Attendees reaffirmed their commitment to setting up an Iraq Inquiry Committee in Japan.

A series of events in support of the initiative are due to be held throughout the country over the coming months.

Highlighting the importance of the issue, the national newspaper Asahi Shimbun published a long editorial in support of an inquiry into the government's decision to support the US-led war against Iraq, and concluded that "the government should take a hard look at the truth of the Iraq war, a major event in contemporary history, and have the courage to correct any problem with the policymaking process that an investigation may reveal."

Read the Asahi Shimbun's editorial in English here.

ASIAN PERSPECTIVE: AN ARMS RACE IN NORTHEAST ASIA?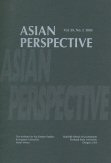 Social sciences
quarterly
journal

Asian Perspective

has provided critical analysis of the global, regional, and transnational issues affecting Northeast Asia for over 25 years. Based on peer-review, it promotes exchanges of ideas among scholars, students, and policymakers. Since 1995, the journal has been edited and published by the Institute for Far Eastern Studies, Kyungnam University in Seoul, Korea, in cooperation with the Mark O. Hatfield School of Government, Portland State University, USA.

In a special edition on the arms race in Northeast Asia, guest editor John Feffer of the Pacific Freeze Campaign brings together scholars from China, Japan, South Korea, and the United States to analyze the reasons behind the increase in military spending in the region and its implications for Northeast Asian peace, security and stability.

In his essay on Japan's military spending, Kawasaki Akira of the Global Article 9 Campaign and Peace Boat describes how, despite a rather steady military budget, the business community in Japan has called for the amendment of Article 9 of the Constitution in order to promote military-civil integrated space development and to put an end to the ban on arms exports. While the future of Japan's security policy under the new Hatoyama administration remains unclear, Kawasaki argues that innovative disarmament cooperation measures would better serve the stability of the region than development of Japan's high-tech, offensive military capabilities.

Other scholars from China, Korea, and the US analyze China and South Korea's increases in military expenditures, in light of the tensions on the Korean peninsula and in the Taiwan Strait, as well as the role played by US alliances in the region.

Read the articles from this special edition of Asian Perspective online here.


CONSTITUTIONAL PEACE IN JAPAN AND ASIA
Japan's major contribution to the world's transcultural constitutional discourse has been its "quasi-pacifism" under Article 9 of the 1947 Constitution of Japan, institutionalizing a right to peace among other human rights. Japan's legal scholars, judges, and other opinion leaders have produced a vast amount of constitutional commentary on issues and case law related to Article 9. Similarly, for over fifty years Japanese and foreign constitutional lawyers have engaged in professional dialogue resulting in a substantial body of English-language publications on other Asian law too. Lawrence W. Beer has been primarily interested in Article 9 and human rights law in Asia.

As a guest of the Faculty of Law, Tokyo University and other schools, Lawrence Beer has been a close observer of linkages in Asia among law, politics, constitutions and national security issues. His perspectives have been refined during long residences in Asia.

His previous scholarly publications on constitutionalism in Asia and Japan's rejection of war have appeared in diverse venues; some are no longer easily accessible but remain relevant. The University of Hawaii Press is now publishing a selective collection of his works in

Human Rights Constitutionalism in Japan and Asia: The Writings of Lawrence W. Beer

.

Lawrence Beer received a PhD from the Asian Law Center of the University of Washington in 1966 and taught at University of Colorado and at Lafayette College. He has sat on the American Advisory Committee of the Japan Foundation and chaired the Committee on Asian Law of the Association for Asian Studies and the World Association of Law Professors of the World Peace through Law Center. He received the Distinguished Asianist Award of the Mid-Atlantic Association for Asian Studies in 2003.



Human Rights Constitutionalism in Japan and Asia: The Writings of Lawrence W. Beer

can be ordered online.

EVENT: "MR. TRUMAN MEETS HIROSHIMA ON THE FUTURE OF NUCLEAR WEAPONS, 1945 - 2020"
In a historic global videoconference / webcast initiated by the Harry S. Truman Library & Museum (Independence, Missouri, USA) and the Hiroshima Peace Memorial Museum (Japan), the museum representing the first head of state to use atomic bombs will meet with the people in the city where the first atomic bomb was used, and together discuss the basis for working toward a common vision about the future of nuclear weapons.

From Hiroshima, Mayor Tadatoshi Akiba and Director of Hiroshima Peace Culture Foundation Steve Leeper will speak, and there will be a testimonial by a Hibakusha.

This event also commemorates the 56th anniversary of the Lucky Dragon 5 (Daigo Fukuryu-maru) Incident in which Japanese tuna fishermen were exposed to radiation of the nuclear fallouts from the U.S. hydrogen bomb experiment on Bikini Atoll on March 1, 1954.

For the world-wide citizen audience, this event is an awareness raising forum and opportunity to participate in working toward a secure, peaceful and sustainable future for humanity and the planet.

The event, entitled "Mr. Truman Meets Hiroshima on the Future of Nuclear Weapons, 1945 - 2020", is presented by Webster University and the Holden Public Policy Forum and is live webcast and open channels for audience participation via Chat, Facebook and Twitter can be accessed at http://eagle.webster.edu/TheGlobalForum/webcast.htm

The Forum will be held primarily in English. Satoko Norimatsu, Director of Peace Philosophy Centre will facilitate the Q & A session, for which questions can be asked either in English or in Japanese.

The event will take place on March 1, 2010 at 8-10 PM EST; 7-9 PM PST in North America; March 2, 2010 at 01:00 - 03:00PM UTC / GMT in Europe; and March 2, 2010 at 10AM - 12PM in Japan.
Find more information about the event on the Peace Philosophy Center's blog here.
Thank you for your interest in and support for the Global Article 9 Campaign to Abolish War.

Peace,

Newsletter Editor:




Celine Nahory

, International Coordinator
Global Article 9 Campaign to Abolish War / Peace Boat